Our Strategic Conservation Plan:
Thoughtfully crafted. Carefully negotiated. Highly effective.
Our community, donors and partners trust us to put their contributions to careful use. It's why our committed team of experts has worked carefully to craft a Strategic Conservation Plan which focuses on our organizational resources, ensuring they're put to the best possible use: preserving the most critical and vulnerable landscapes in Summit County. Land conservation projects are time-consuming and require legal expertise, collaboration, negotiation, and professional analysis of natural resources.
protect your property.
preserve your legacy.
Calling all landowners:
partner with us—and we'll help with the legwork.
As Summit County's only locally based land trust, we work with willing landowners to protect working farms and ranches—many of which have been in families for generations and continue to bring so much value to our communities.
Are you interested in preserving your property from development and passing it down to future generations? Just call Kate Sattelmeier at 435-649-9884 or email kate@wesaveland.org and get the conversation started.
You can also read about the process below. It's a brief outline of the steps involved in placing a conservation easement on a property. We've found it helpful to inform landowners ahead of time about the easement process so they know what to expect and can ask any questions they may have regarding the process. It looks like quite a few steps—but just because we're thorough, and it ain't our first rodeo.
Step 1:
Introducing our team
We want to hear landowners' goals, needs and interests regarding their property. You can explain specific interests that should be addressed in the conservation easement. You may wish to reserve a portion of the property outside of the easement for some other use. Our staff will explain our role and how conservation easements work.
step 2:
pROPERTY VISIT
It is important for our staff to see your property firsthand and to be familiar with its different features and characteristics, especially if the Conservancy will be seeking funding later in the process.
STEP 3:
FAMILY CONSENSUS
Many family members may be involved in the decision to protect a property that represents their heritage. We're very sensitive to these issues and are willing to provide mediation to help advance the discussion. Once a consensus has been reached, we will begin the formal easement process.
STEP 4:
BOARD APPROVAL
Because drafting easements, preparing baseline studies, and finding funding can take a great deal of resources from the Conservancy, the Board of Trustees must approve all conservation projects.
STEP 5:
RESOLVING OPEN ISSUES
We will need title, mineral, and mortgage information that ensures that the title is free and clear. If there are encumbrances of any kind, they will need to be resolved or incorporated into the terms of the easement.
STEP 6:
FINDING FUNDING
Some landowners donate a voluntary conservation easement on their property. Others would like to receive some compensation for protecting it. We work with funding sources interested in protecting our area's open spaces, but landowners usually need to "donate" some part of the easement's value.
STEP 7:
SOLVING TAX QUESTIONS
There are certain IRS requirements that must be met in order for an easement to be tax deductible. We encourage landowners to seek professional tax and estate planning advice. In some cases, the Conservancy will pay for these professional services.
STEP 8:
DRAFTING EASEMENT
We usually prepare the first draft of the easement and then the landowner's lawyer review it. This can require some time, and we stay in frequent contact with landowners during the process to create a mutually acceptable easement document. We'll need accurate, legal descriptions and maps of the property—as well as a professional survey or a metes and bounds legal description.
STEP 9:
SIGNING FINAL EASEMENT
The signatures on the easement must be notarized. Then the signed easement documents, usually including the Baseline Report, are recorded at the county courthouse. The original is then returned to the Summit Land Conservancy for safekeeping, and a copy is sent to the landowner.
STEP 10:
STEWARDSHIP GIFT
We invite conservation easement donors, if they're able, to assist with the ongoing cost of monitoring and enforcing the conservation easement. The amount of these contributions varies, but it allows us to send a person out to the land each year, prepare a report comparing current uses with the easement, and enforcing the terms of the easement.
STEP 11:
COMPLETING APPRAISAL
If an easement donation is tax deductible, the easement gift must be appraised to establish the value of the charitable contribution. The appraisal is completed after the easement is signed. It is useful, however, to involve an appraiser earlier in the process if the extent of the tax deduction is an important factor in the design of the conservation easement.
STEP 12:
A LASTING LEGACY
The landowner continues to own and enjoy the use of the property. Each year, the Summit Land Conservancy's staff will visit the owner and the property and prepare a report. The landowner may sell the property or pass it on to heirs, but the easement and its conservation remain a part of the property forever—protecting it now and for future generations.
because there's no such thing
as too much trail time.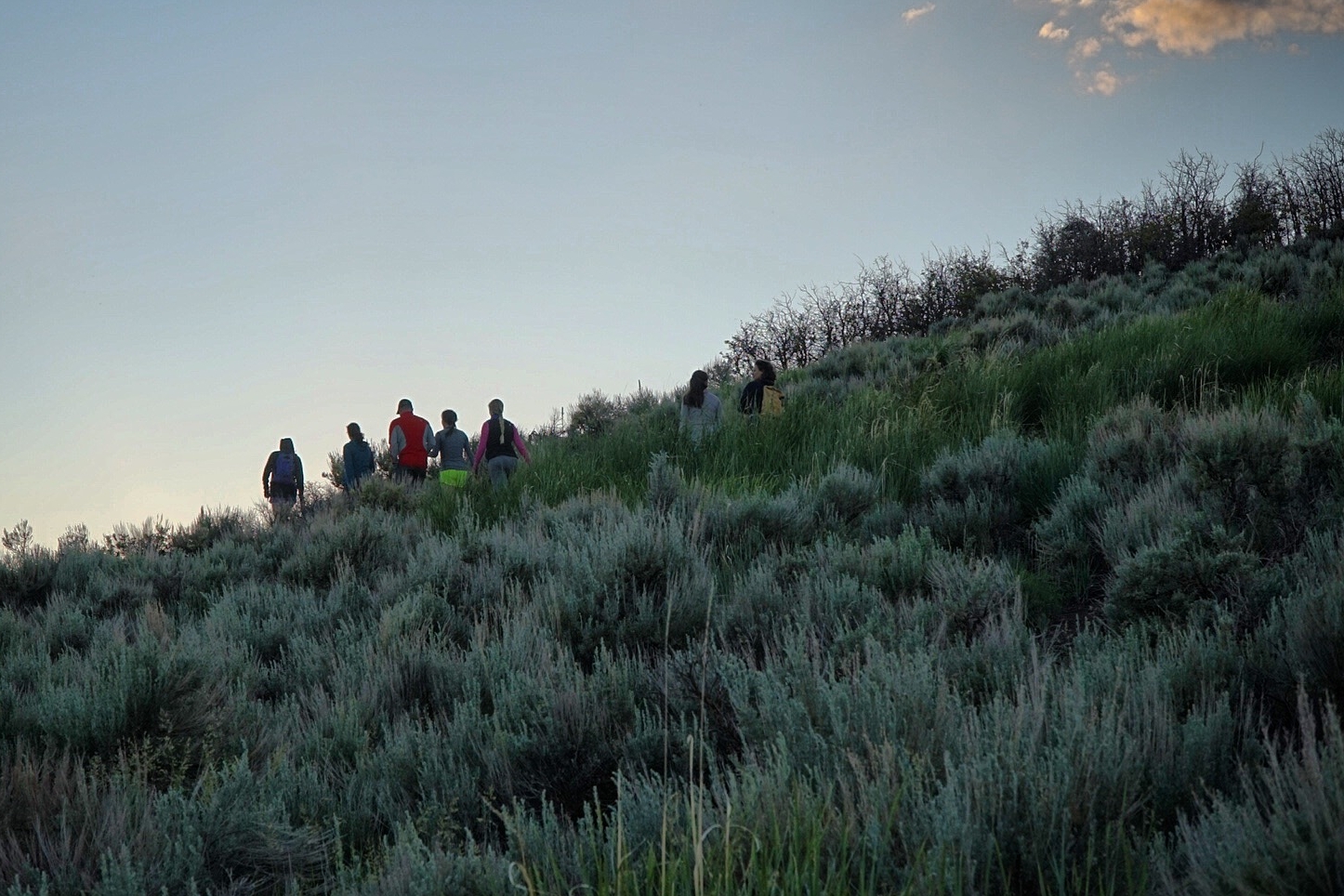 A few of the trails protected by Summit Land Conservancy.
Many of the trails you love traverse the open spaces we protect. You can find some of these trails on the following properties:
Round Valley

Warren Claims

Empire Canyon on Deer Valley Resort

Enclave at Cedar Draw

Risner Ridge

Rail Trail

Quarry Mountain

McPolin Farmlands

Virginia Mining Claims

Osguthorpe Ranch (Land of Oz)

Gambel Oak

Stevens Grove
Our friends at the Mountain Trails Foundation are good resources for the latest updates on Park City's trails.
Happy trails to you!